Brad Burgtorf
Founding Partner
Brad Burgtorf founded HighCamp in 2017 with the goals of improving the client and employee experience. He has over 19 years of experience in the compliance industry with prior roles as Chief Compliance Officer at $2 billion dollar private credit manager, a senior consultant at ACA Group, and an examiner at the U.S. Securities and Exchange Commission.
Ashley Drake
Partner
Ashley Drake is a Partner at HighCamp. Prior to joining HighCamp, Ashley was a Vice President in Legal and Compliance at The Blackstone Group, where she maintained the compliance programs of Blackstone's Strategic Partners and Treasury Solutions Advisers businesses. Prior to joining Blackstone, Ashley was a Principal Consultant at ACA Group, where she spent five years providing compliance consulting services to a wide range of asset managers, including diversified financial institutions, advisers to private equity, hedge funds and real estate funds, fund-of-funds and separately managed accounts.
Ashley received a B.S. in Industrial Design Technology from the Art Institute of Philadelphia, and an M.B.A in Finance from Monmouth University.
Colleen Marencik
Partner
Colleen Marencik is a Partner at HighCamp. She has over 20 years of experience working in the compliance industry. Prior to joining HighCamp, Colleen was a Director at ACA Group where she spent over 11 years working to customize compliance programs for investment advisers including real estate, private equity, hedge fund, and separate account managers. Colleen was a Chief Compliance Officer at Walton Street Capital, LLC, a real estate private equity manager for three years. She also spent over five years at the U.S. Securities and Exchange Commission in Chicago, performing examinations of investment advisers.
Colleen graduated with honors with a B.S. in Finance from the University of Wisconsin – La Crosse.
Brian Roberts
Director
Brian Roberts is a Director at HighCamp and has been working with investment advisers on compliance and legal matters for over 13 years. Prior to joining HighCamp, Brian served as the Vice President of Compliance at Marlin Equity Partners, a private equity firm with over $8 billion under management, where he oversaw all aspects of the adviser's regulatory compliance program. Before Marlin, Brian was a Principal Consultant at ACA Group, where he spent five years advising a diverse group of clients on a wide range of compliance issues. Prior to ACA Group, Brian spent five years in legal practice representing private equity and investment company clients in connection with SEC examinations, investigations, and litigation, investment adviser and mutual fund registrations, ongoing compliance obligations, and mergers and acquisitions.
Brian received a J.D. from Boston University and a B.A. with High Honors in Philosophy from the University of California, Berkeley.
Ryan Herbert
Head of Accounting
Ryan Herbert is the Founder and CEO of Tenth Avenue Group, and is responsible for overseeing the accounting, financial reporting, and tax matters at HighCamp. Prior to Tenth Avenue, Ryan was the Chief Operating Officer at Thorofare Capital where he was responsible for overseeing the accounting, financial reporting, investor relations, fund administration, banking, treasury management and human resource divisions. Prior to Thorofare Capital, he worked at Douglas Emmett (NYSE: DEI) as a senior accountant and at Stanislawski & Harrison, CPAs (now Clifton Larsen Allen) as a staff accountant.
Mr. Herbert received a B. S. in Accounting Information Systems from the Leventhal School of Accounting at the University of Southern California.
Azra Korjenic
Consultant
Azra Korjenic is a Consultant and co-founded HighCamp in 2017. Prior to HighCamp, Azra spent almost two years at ACA Group as a Data and Compliance Analyst. Before her tenure at ACA, she worked for the Arizona Attorney General and the Arizona House of Representatives.
Azra received a M.A. from the University of Pittsburgh, Graduate School of Public Policy & International Affairs, and a B.A. in Political Science from the University of Arizona.
Travis Dragomani
Consultant
Travis Dragomani is a Consultant with HighCamp. Travis has over 20 years of compliance and consulting experience. Prior to joining HighCamp, Travis spent almost three years as an outsourced compliance specialist with CWI Compliance Group. Travis also was a Senior Principal Consultant for over nine years with ACA Group. Travis began his consulting career with KPMG. Prior to that he was a sales practice examiner with the NYSE.
Travis received a B.A. in English and History from the University of Connecticut. Travis is a Certified Anti-Money Laundering Specialist.
Tyler Hinytzke
Associate
Tyler Hinytzke is an Associate at HighCamp. Prior to joining HighCamp, Tyler interned at Nicholas Company, Inc. as a buy-side analyst.
Tyler graduated with honors with a B.S. in Finance from the University of Wisconsin – La Crosse. Tyler is a graduate of University of Wisconsin – Milwaukee's Investment Management Certificate Program where he received further education in applied finance; including the active management of student ran investment portfolios.
Kaley Thomas
Associate
Kaley Thomas is an Associate at HighCamp. Prior to joining HighCamp, Kaley spent a collective eight years in the financial services industry. She provided trading and operational support to investment advisers as an Associate at D.A. Davidson, and during her tenure as a Trading Support Specialist at LPL Financial. Prior to LPL Financial, Kaley was a Vice President of Trading Operations and an Execution Services Specialist at Citigroup. In addition, she has seven years of experience in business development, marketing and web design.
Kaley graduated with honors with a B.A. in Business Administration and Finance from the College of Charleston. Kaley holds inactive Series 7, 55, and 63 licenses.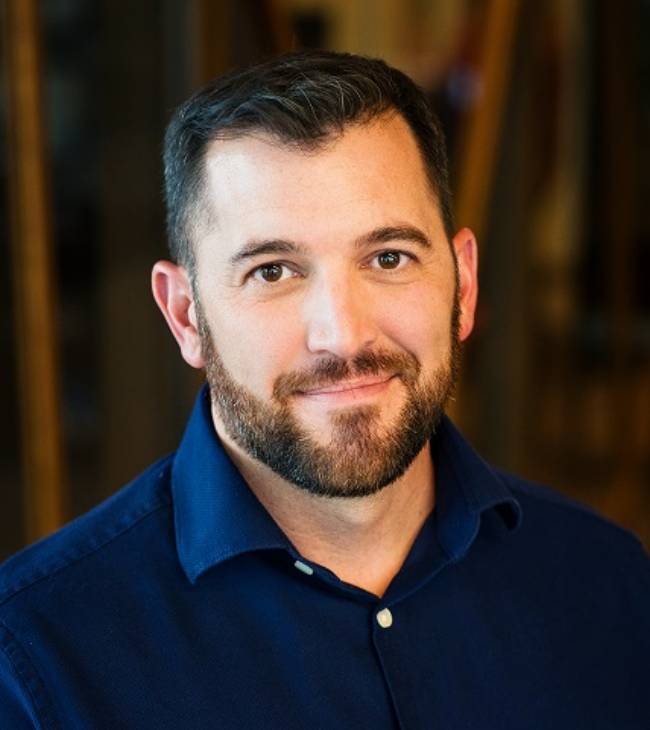 Ted McGrath
Ted McGrath is Chief Compliance Officer at KSL Capital Partners. Prior to KSL, Ted was the Chief Compliance Officer of Northwood Investors LLC. Ted's regulatory career began as an examiner with the US Securities & Exchange Commission from 2003 to 2010 and continued as a consultant with ACA Group from 2010 to 2015.
Melissa Wheeler
Melissa Wheeler is Chief Operating Officer/Chief Compliance Officer for Highwest Global Management based in Bend, OR. Melissa has experience in operations, regulatory compliance consulting, financial statement audit, and as an examiner with the Securities and Exchange Commission. Her expertise is in process implementation, oversight, regulatory updates, and managing risk at investment advisers, including hedge funds, private equity, and venture capital firms.
Melissa has an M.S. in Accounting and a B.S. in Finance from the University of Colorado Boulder's Leeds School of Business. In addition, she holds an inactive Certified Public Accountant license and a Certified Fraud Examiner.
Bert Sanchez
Adelbert "Bert" Sanchez has been Chief Compliance Officer for DePrince, Race & Zollo, Inc., an institutional separate account and private fund manager, since 2012. Prior to this role, Bert was a regulatory Consultant with ACA Group. He has wide-ranging experience in regulatory consulting services including mock examinations and annual compliance program reviews for institutional account managers, retail investment advisers, as well as hedge fund and private equity fund managers. Prior to ACA, Bert was an Examiner with the U.S. Securities & Exchange Commission's Division of Investment Management.
Mr. Sanchez has over 20 years of experience specific to investment management industry regulation. Bert holds the CFA Institute Certificate in ESG Investing. He received his Bachelor of Science in Economics and Finance from Barry University's Andreas School of Business in Miami Shores, FL.
Larry Florio
Larry Florio is General Counsel for Delphia Technologies Inc. Larry has over 12 years of experience advising alternative asset managers on all aspects of their businesses across a wide range of strategies, including venture capital and private equity, public markets investing, M&A, intellectual property, and new product development. More recently, Larry held senior counsel roles with several prominent blockchain-focused software developers.
Larry earned his JD from Rutgers Law School and his MBA in Finance from Rutgers University.
Brian Olsen
Brian Olsen sells digital workspace solutions for Citrix Systems. He has twenty years of experience working in the technology industry with a focus on financial services, higher education, and healthcare organizations. He is a resourceful problem solver that focuses on people and the challenges that get in the way of them doing their best work. A common thread throughout his career has been utilizing technology to drive business outcomes.
Brian graduated from the University of Wisconsin – La Crosse in 2000 with a degree in Information Systems. He lives in Denver, CO.